Description
Top Dog Trading – Advanced Price Patterns Bundle
Sale Page : topdogtrading
This product will available in 2 – 4 weeks later after you pay.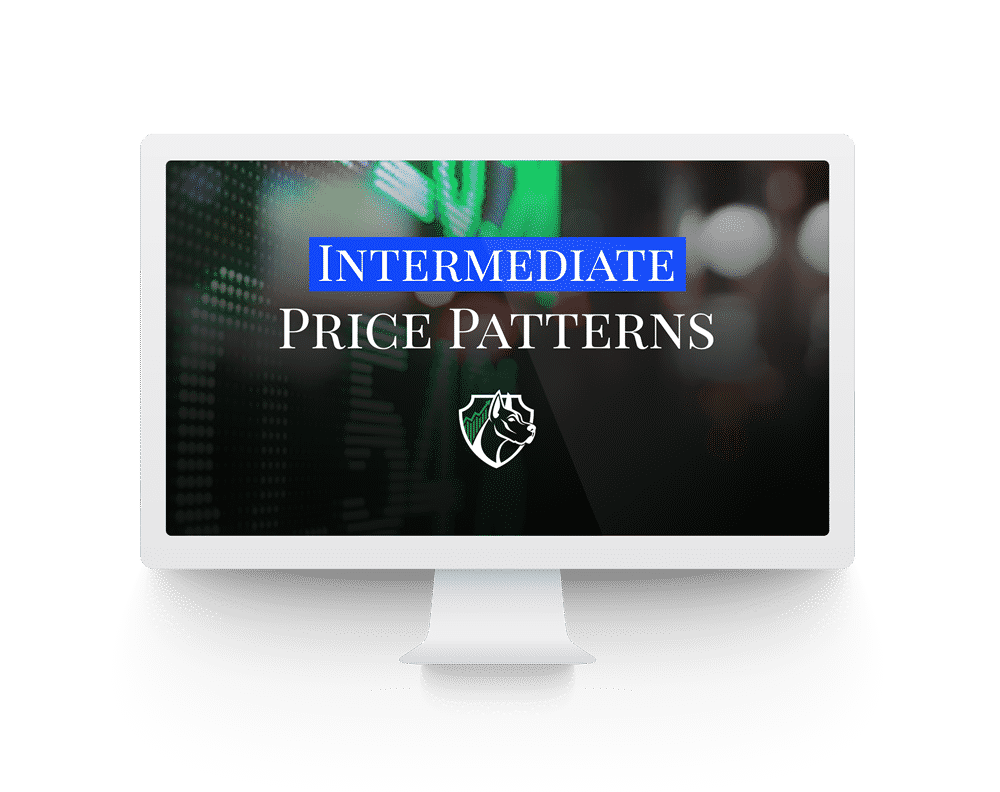 THIS PRICE ACTION COURSE INCLUDES THE "CANDLESTICKS MADE SIMPLE" COURSE ABOVE, PLUS A LOT MORE!
WARNING:
The insights of this course will blatantly contradict the traditional teachings of price patterns. This course doesn't address what worked "in theory" 10, 20 or 50 years ago, and has been repeated in every book since. This course demonstrates what works NOW in TODAY'S NEW MARKET ENVIRONMENT.
If you want to learn more than basic Japanese Candlestick Patterns, and you want to gain access to the higher level, more advanced techniques … this course is for you.
Candlesticks are an absolutely excellent tool for helping you find short-term cycle highs and lows helping you find entry and exit points with confidence.
This more advanced course picks up where "Candlesticks Made Simple" leaves off by helping you identify larger price patterns that have more long-term significance.
You will learn how to read the big picture "Structure of the Market" that will help you identify wave highs and lows, expansion/contraction cycles and …This course will help you find Major Tops and Bottoms in the market!
Price action is not mysterious once you understand it. This course will help you really "see" and understand what is happening in the markets bar-by-bar. It will remove the veil of mystery that clouds most traders' attempt to have a CLEAR UNDERSTANDINGof what the markets are doing, and why.
Not only will you learn more advanced price patterns, but you'll also be shown how to read VOLUME along with PRICE ACTIONto gain even more clarity as to what the markets are doing, and what the markets are likely to do in the near future.
The "Advanced Price Patterns Course" will teach you how to easily read the various types of price action bar-by-bar and how to use that knowledge in
combination with volume, indicators, the 5 energies, on multiple time frames, and in conjunction with other trading techniques.
ONE OF THE BIGGEST BENEFITS OF THIS COURSE IS THIS:
IT GIVES YOU MORE TRADE SETUPS THAN THE FOUNDATIONS 1 & 2 COURSES – SO YOU'LL BE ABLE TO TRADE MORE FREQUENTLY!
ALSO:
IT CAN DRAMATICALLY INCREASE YOUR WIN/LOSS RATIO
AND PROBABILITY OF YOUR EXISTING TRADE SETUPS!
In this course you will learn:
How to use Price Action in conjunction with Volume.
More trade setups than were given in Foundations 1 and 2, thereby giving you more trading opportunities.
How to know whether to trade a contraction pattern breakout long or short (this is an amazingly accurate technique rarely seen before).
How to identify false breakouts before they happen.
Exactly where to enter and exit these price patterns.
The psychology behind the patterns.
How to use Price Patterns with chart indicators (the "5 Energies") to dramatically increase your probability of success on every trade.
How the pros and the amateurs trade these patterns differently.
What are the highest probability reversal patterns.
An objective way for you to identify these patterns that removes all subjectivity and helps you "see" these patterns when others may miss
them.
How to trade the following patterns with confidence:

Head and Shoulders.
Double
Tops.
Double Bottoms.
Island Reversals
Symmetrical Triangles
Ascending Triangles
Descending Triangles
Ascending Wedges
Descending Wedges
Rectangles
Pennants
Flags
Breakaway Gaps
Continuation Gaps
Exhaustion Gaps
Megaphones (Expanding Triangles)
Parabolic Moves (an especially great pattern for Forex traders!)
You'll also get this ADVANCED BONUS MATERIAL:
The little-known and Bizarre phenomena of "Inverted Cycles" and how to trade them (these are FANTASTIC TRADING SETUPS!).
How to "Count Bars" for precision timing.
Using the "Segment Tool" to find energy changes before amateurs.
How to use "Heiken Ashi" bars for EASY ENTRIES.
How to use "Heiken Ashi" bars for EASY EXITS.
Who is this price action course for?
Everyone who has already taken my Foundations Courses 1 & 2 (you will not be able to benefit from a lot of this material unless you take those courses first).
People who trade any market and any time interval:

Day Traders
Swing Traders.
Investors.
Forex Traders.
Futures Traders.
Stock Traders.
Commodities Traders.
Intermediate Traders.
Advanced Traders.

If you have not taken my Foundations Courses, I recommend you get the "Candlesticks Made Simple" course ABOVE.
This price action course is not a complete trading methodology, but will teach you how to dramatically:

Increase the number of trade setups you get.
Improve your win/loss ratio.
Give you higher probability trades with more confirmation.
Allow you to find major highs and lows in the market in order to get a "first movers" advantage for fantastic risk/reward ratios.
Increase your confidence in being able to "read a chart" and fully understanding what the market is doing bar-by-bar.
This Price Action Course Gives you:
24 unique videos (in addition to the 12 videos in the "Candlesticks Made Simple Course" above which is also included in this course for
a total of 36 videos):

How to trade large price patterns.
Why the traditional approach to trading them doesn't work any more.
What DOES work now.
Exactly where to enter.
Profit targets.
How to use volume effectively and why what is traditionally taught about volume will ruin your trading completely.
Special insight for Forex traders.
Examples using eminis, stocks, Forex, minute-increment charts of various durations, tick charts, daily charts.
A demonstration of where the professional money comes in … and how you can get in before them on almost every trade!
Know which way a market is likely to breakout of consolidation while others are just guessing.
… and a lot, lot more!


---
Get Top Dog Trading - Advanced Price Patterns Bundle on bestforexstore.com
Top Dog Trading, Advanced Price Patterns Bundle, Download Advanced Price Patterns Bundle, Free Advanced Price Patterns Bundle, Advanced Price Patterns Bundle Torrent, Advanced Price Patterns Bundle Review, Advanced Price Patterns Bundle Groupbuy.